Mr. Eagle Wilton Manors Judges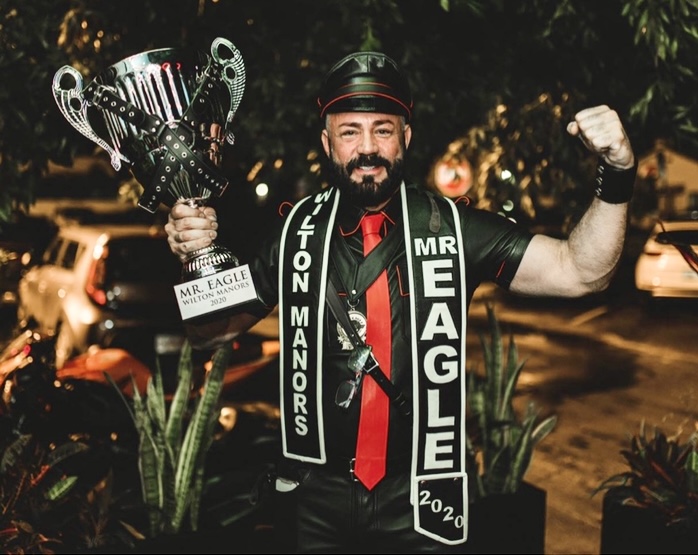 Cory David Inaugural Mr. Eagle Wilton Manors 2020 / 2021 – Head Judge
 After winning Title on February 1st 2020, within a month and half, his title work was halted. Just like everyone else, shelter in place and a Pandemic attacking the way of life, as we knew it.  Looking for ways to reach the community, and with help from Steven Evans PhD publisher of Outclique, Steven agreed to Cory's idea of the Leather Almanac.  Which Cory has been writing since 2020.  Since that first fundraiser, monthly column and passion to continue when hope seemed empty, Cory remembers a Mother and Daughter 25 years ago and a friend that says, "Ask yourself, what can I do to make a difference?"  Then do it from the heart. Sandy "Mama" Reinhardt.
Cory and Erich Schilling created a dream in 2020, alongside three additional leather and Mama's Family brothers Kent Truesdell, Marty Mendez and Christopher Monroe, creating the dream and Foundation to keep the Legacy of Sandy "Mama" Reinhart, going with her 40 years of service. Cory says, its our turn, continuing the work to help our local, national, leather and LGBTQ+, international communities, gay, straight, trans, including everyone.  The catalyst to this movement was December 2020, Article, "The Legend Sandy "Mama" Reinhardt".
Since Cory's rein as the Inaugural Mr. Eagle WM he has raised close to, if not over $30,000 for local charities, families, folks and anyone that needed a hand in our community.  Florida Aids Walk $2500.00 in 2020, $4200.00 in 2020 and $4500.00 2021 for Sandy Mama's Christmas campaign, to help families and folks in need at the holidays. In 2021 for Florida Aids Walk Cory raised $7500.00.
After achieving our 501 (c)(3) Foundation status $3800.00 in grants and donations, to support our community work with MHH Foundation. Cory also helped, emceed or hosted other community fundraisers Broward House, Bear Calendar For Cody and others totaling over $8000.00 in 2020 and 2021
Cory Founded in 2020 the South Florida Real Estate Donation Program – Benefiting: The Arts & LGBTQ+ Community including the Leather Archive & Museum, Pride Center at Equality Park of South Florida, World Aids Museum, South Florida Symphony Orchestra, and Island City Stage.
For over 25 years of philanthropic service Cory has hosted events including Equality Illinois, Equality Indiana, Stonewall Democrats, and Lambda Legal Fund, campaign attendees such as the honorable Congresswoman Julia Carson, Congressman Barney Frank, New York State Assemblyman Daniel O'Donnell, Secretary of State Hillary Rodham Clinton. He chaired The Preservation Society Home Tour 2003, with First Lady of Indiana Judy O'Bannon.
A dedicated real estate professional since 2000, Cory has held positions from Sales Manager to Vice President of Sales and Marketing within the Sotheby's network since 2009, and Realtor since 2001,connecting his community to his work and philanthropy alike.
Cory's commitment to his philanthropic charities has been unwavering for 25 year. Positions as chairman, board member, steering and development, volunteer, host, donor and friend of many organizations.  Protecting historic integrity, political activism and always active in the fight against pediatric and adult HIV/AIDS. His proudest achievement is his two daughters, granddaughter, godchild and loving supportive family.
Cory David Inaugural Mr. Eagle Wilton Manors 2020/2021
2nd Runner Up Mr. Ramrod 2019
2nd Runner Up Mr. Chicago 2018
Contributing Writer for OutClique Magazine – 2020-2022
Co-President Mama's Helping Foundation 2021- present
Hosted Mr. Florida Rubber Competition 2019
Event Chairman Grande Masquerade 2001-2003,
Steering Committee Grande Masquerade1999 – 2003
For the Damien Center HIV/AIDS Organization,
Honorary Chairs, The Late Honorable Congresswoman, Julia Carson and First Lady Indiana Judy O'Bannon
Founder of the Donation Program – Benefiting: The Arts & LGBTQ+ Communities, Donating 10% of personal commissions back into the community.
Founder -"Skull & Bones In Chains" a men's accessories in 2018 donating 10% of all sales to MHH Foundation (a small jewelry line he was crafting personally and reinventing in 2021 with a updated line, and adding "In Chains" to the name "
Event Host, including Equality Illinois, Equality Indiana, Stonewall Democrats, Lambda Legal Fund attendees; Congressman Barney Frank, New York State Assemblyman Daniel O'Donnell, Secretary of State Hillary Rodham Clinton.
vent Chairman – The Historic Preservation Society Home Tour 2003, Honorary Chair, Indiana First Lady, Judy O'Bannon.
Kevin Michael O'Connell – Judge
Mr Mayhem Leather 2015
Co producer
Mr Mayhem Leather & Leather Bear, BBM 2022 Staff
Kevin comes back to Florida for our contest after being a resident himself for 18 years in Wilton Manors,  Kevin moved through states,  residing in places like Asbury Park, New Jersey, St. Louis Missouri, Los Angeles,Ca,.and Currently resides in San Juan Puerto Rico.
Kevin is active in the mamas family as "mamas jersey devil".
Hiv/AIDS activist promoting the Mr Friendly philosophy, and adherence to treating all with dignity, respect and compassion no matter your status. Stigmafree
First Runner up in the Mr New Jersey Leather contest 2018, Asbury Park New Jersey.  New Jersey is where Kevin discovered his leather roots, after wandering in to the New Jersey Leather 2014 contest, by accident… and never left .  Immediately he knew he was with family.  And now co-produces the Mr Mayhem Leather & Leather Bear contest in Gettysburg PA during the bearsbikersandmayhem weekend.
Kevin is a single 52 yo, non-monogamous Vers/ Switch in all aspects of the kink spectrum, loves toys, fisting, impact play, bondage, blindfolds and anonymous encounters. All while believing in compassion, integrity, freedom of expression, while living a sex positive existence.
Wilton Manors is a second home of sorts after residing here over 15 years ago,.. and may just be back.  Looking forward to what the future Mr Eagle WM represents, and wishes luck to all the contestants.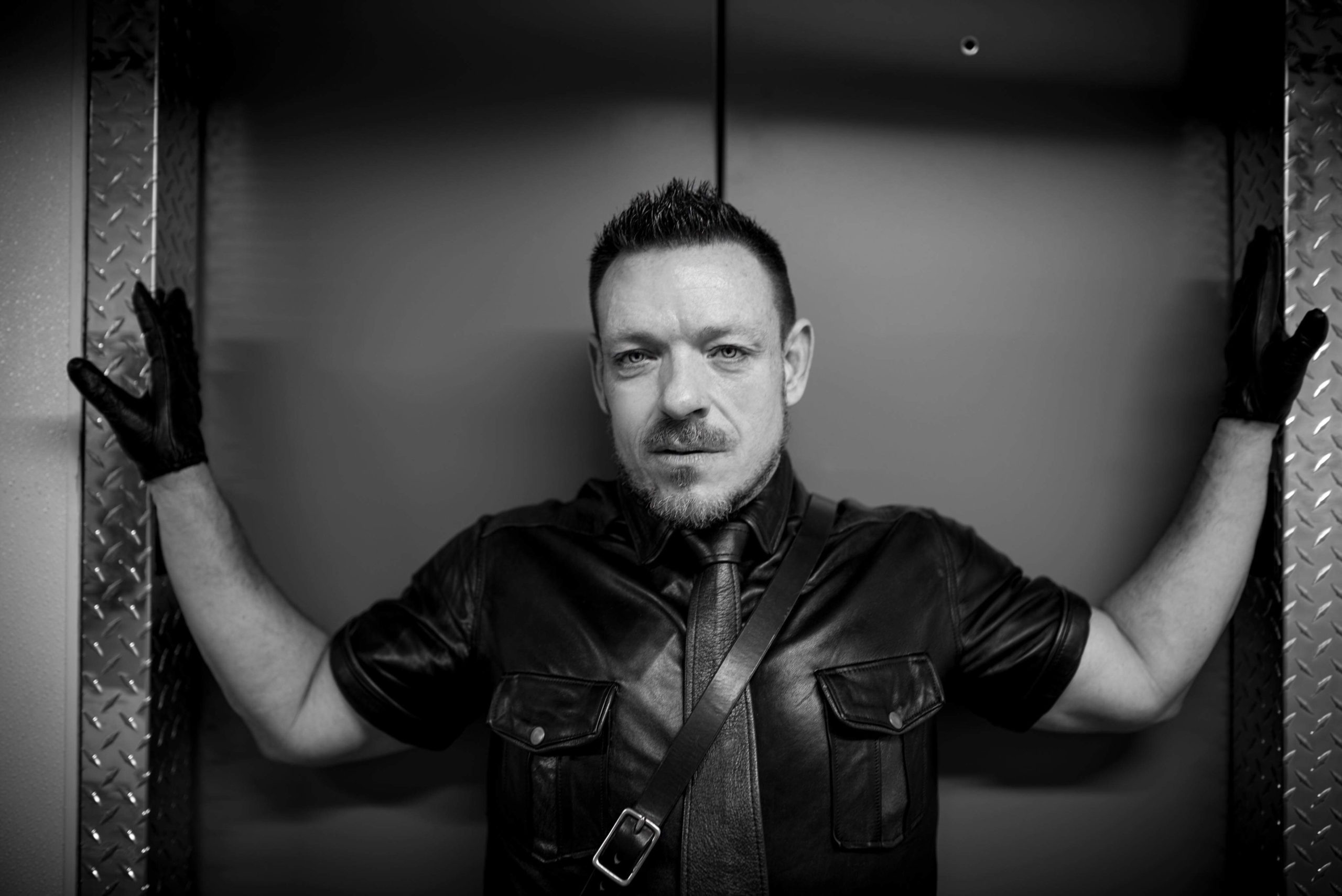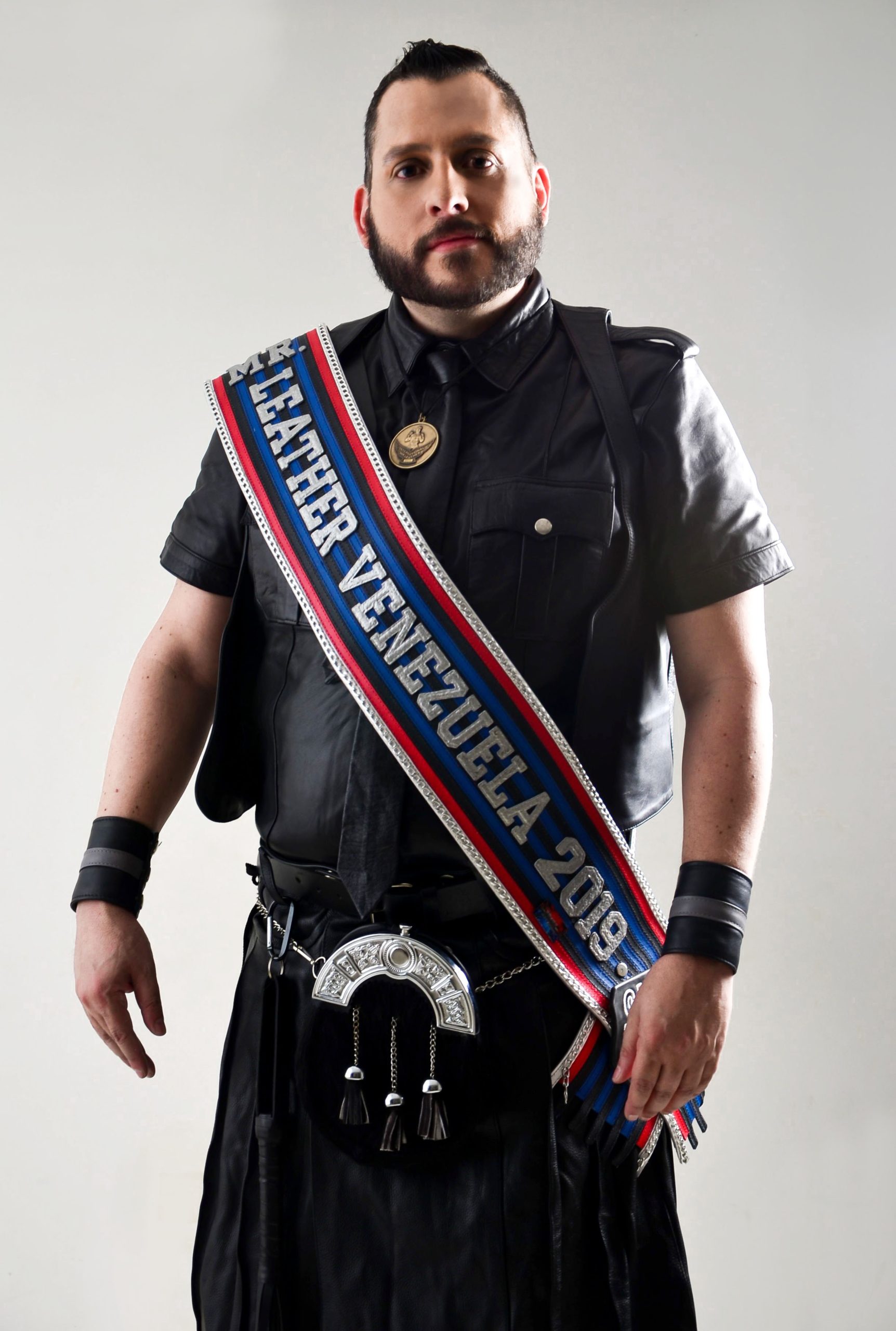 Mr. Leather Venezuela- Guaspare De LaRocca – Judge
Mr. Leather Venezuela elected in 2019, he is a Lawyer in the civil area, collaborating voluntarily with Ma Alianza Lambda de Venezuela, a non-governmental organization that informs, educates and promotes the rights of the LGBT community in Venezuela. He participated in the International Mr Leather held in the city of Chicago, remaining in the Top 20. He was a jury in the election of Mr Leather Spain 2019 held in the city of Madrid. Of Italian origin, he also promotes the culture of his ancestors through Folk Dances, exercising the position of General Director of the unique Folkloric representation of Venezuela, obtaining important recognitions among which 10 first places in Folk Dances stand out. He was chosen LGBT icon in the Pride of the year 2019 in the city of Caracas. As a choreographer, costume designer and dancer, he has been invited as a jury to countless cultural events.
Cody Elkin – Judge
Mr. San Francisco Leather 2016
Originally from Pittsburgh, PA, Cody is a San Francisco-based fisting top who flags hunter green on the left. Over the last 19 years, he has worked in a variety of LGBTQ communities including the Bears, Leather Community, Gay Rodeo, Imperial Court, Ducal Court, Bare Chest Calendar and more.  Cody has also produced music events for the Bears of San Francisco and Lazy Bear Weekend. Additionally, he and his husband Jack Sugrue have produced and hosted a Holiday Toys Drive since 2010 to benefit Mama's Family and the San Francisco Fire Fighters Toy Program.
Cody has appeared on numerous local TV shows and podcasts talking about leather and his commitment to anti-bulling and suicide prevention programs.
Cody's titles include Mr. Bay Area Cub 2006, Mr. San Francisco Bear 2008, Mr. Lone Star 2010, 2011 and 2016, Mr. Bay Area Rodeo 2014 and Mr. October on the 2013 and 2022 Bare Chest Calendar. He also placed in the Top 20 at International Mister Leather 38. When Covid allows, Cody travels to events around the country to demonstrate impact play and his flogging techniques.
Cody would like to thank Cory and the Wilton Manor Eagle for the opportunity to judge tonight's contest and to congratulate Cory on his outstanding – and extended – reign as Mr. Wilton Manor Eagle.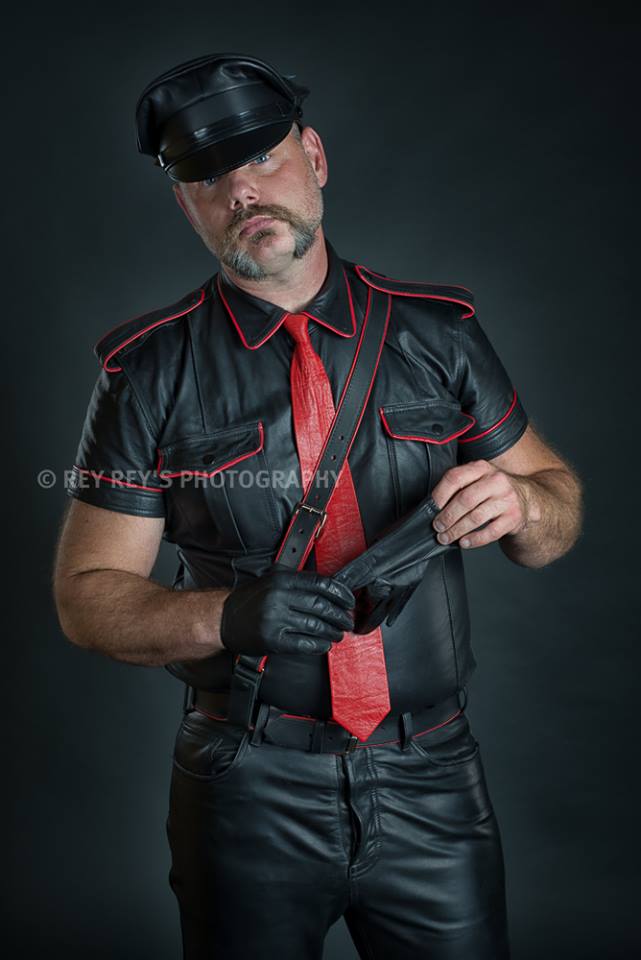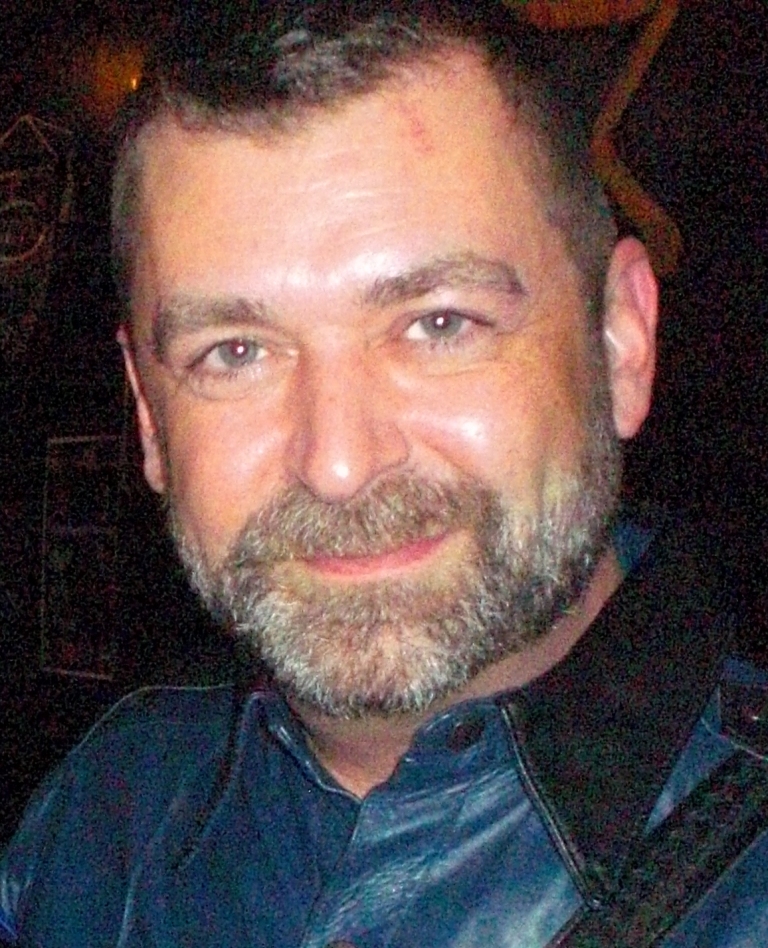 Todd Davidson – Judge
Todd is proud to be part of the Leather 64TEN team as CO-Producer, Contest Coordinator and Co-Emcee since 2016. Giving his time back to the leather community has always been a rewarding passion for him.
After coming out in 2005 and then taking the title of Cellblock Leatherman 2006, he made the top 20 at IML and also was named "Mama's Raffle Man" by Sandy "Mama" Reinhardt.
As a long-time Chicago resident, Todd has been a member of the Leather Archive & Museum Road Show Committee, the former Secretary of the Chicago Leather Kennel Club and the Vice President of a local community organization.
As a person who loves to network and travel, Todd has been fortunate to have attended hundreds of events in dozens of cities, serving many times as a Judge, Emcee, Den Daddy, Speaker, Seminar Lead, Tally Master, Contestant Trainer, Volunteer and Participant. Some of the Fund Raising he has done includes charities and organizations such as IML, CLAW, Chicago Leather Kennel Club, Windy City Boys Troop, Vital Bridges, TPAN, ONYX, Hellfire, Mr. Midwest Leather and many others.
With the uncertain political climate of today, he also feels the need to be politically aware. The rights of not only the LGBTQ community are at stake, but the rights of people with lower income, women and minorities are as well. Our fight will never stop as long as there are so many unqualified people in government doing everything they can to take our rights away.
James Lee – Judge
James had a quick start to his prestigious Platform making a name for himself.
He is honored and privileged to be named International Mr. Leather 2018. Which was the first time Kentucky had ever brought home the title.
James also holds the titles of Mr. Kentucky Leather 2017, and Mr. Crossings Lexington Leather 2017.  He also was awarded the Imperial Court of Kentucky Stanley's Leather Award, and has received the Southeast Pantheon Award.
"Show the world your moves; who knows you just might move the world."
James's IML speech was heard by many with a call to action too, "open your eyes and see those coming into the community for the first time. This is where our community builds its longevity.  Seeking to create an experience in the community that doesn't exclude but includes everyone that has passion for the community and lessons to learn, thus creating journeys that will grow the community as a whole.
He also reminds us all.
Don't ever doubt how incredible you are; even if you don't see it, you are somebody's HERO, LIGHT, REASON TO PUSH FORWARD, or you just might be their "WET DREAM."
James asks,
"Why Chase diversity and inclusion when it should be chasing you."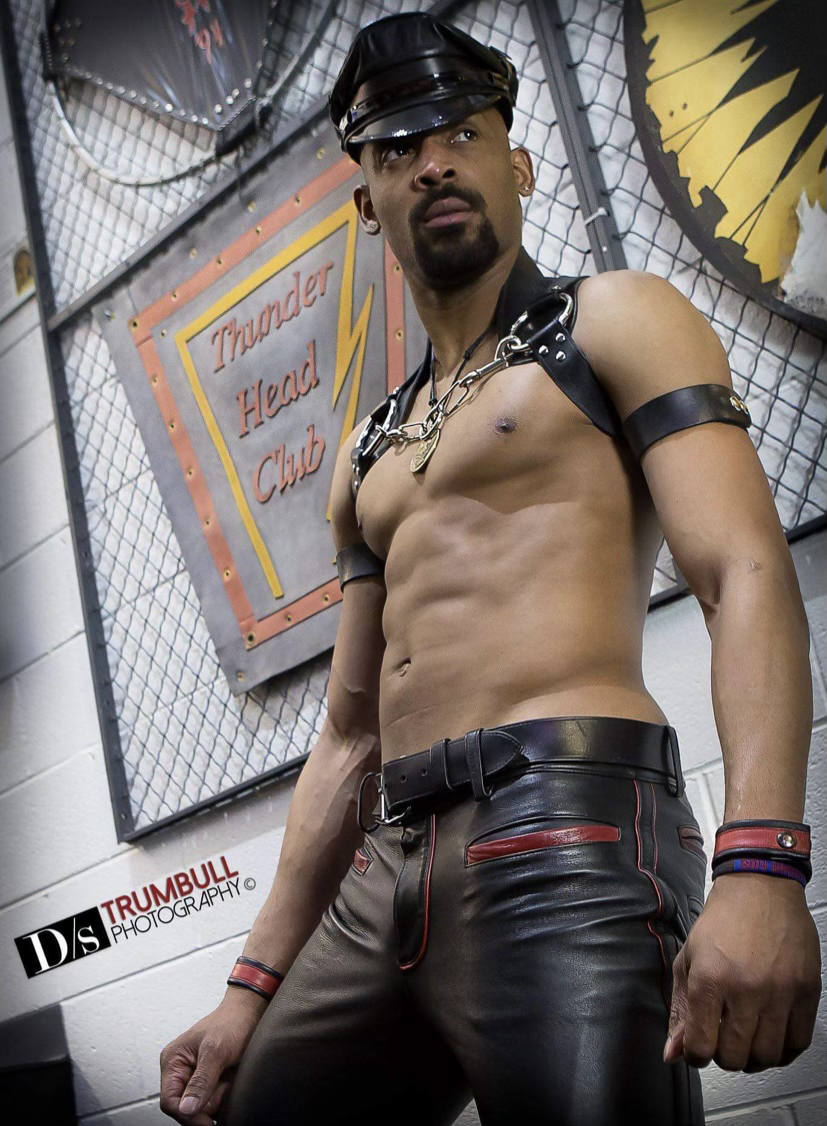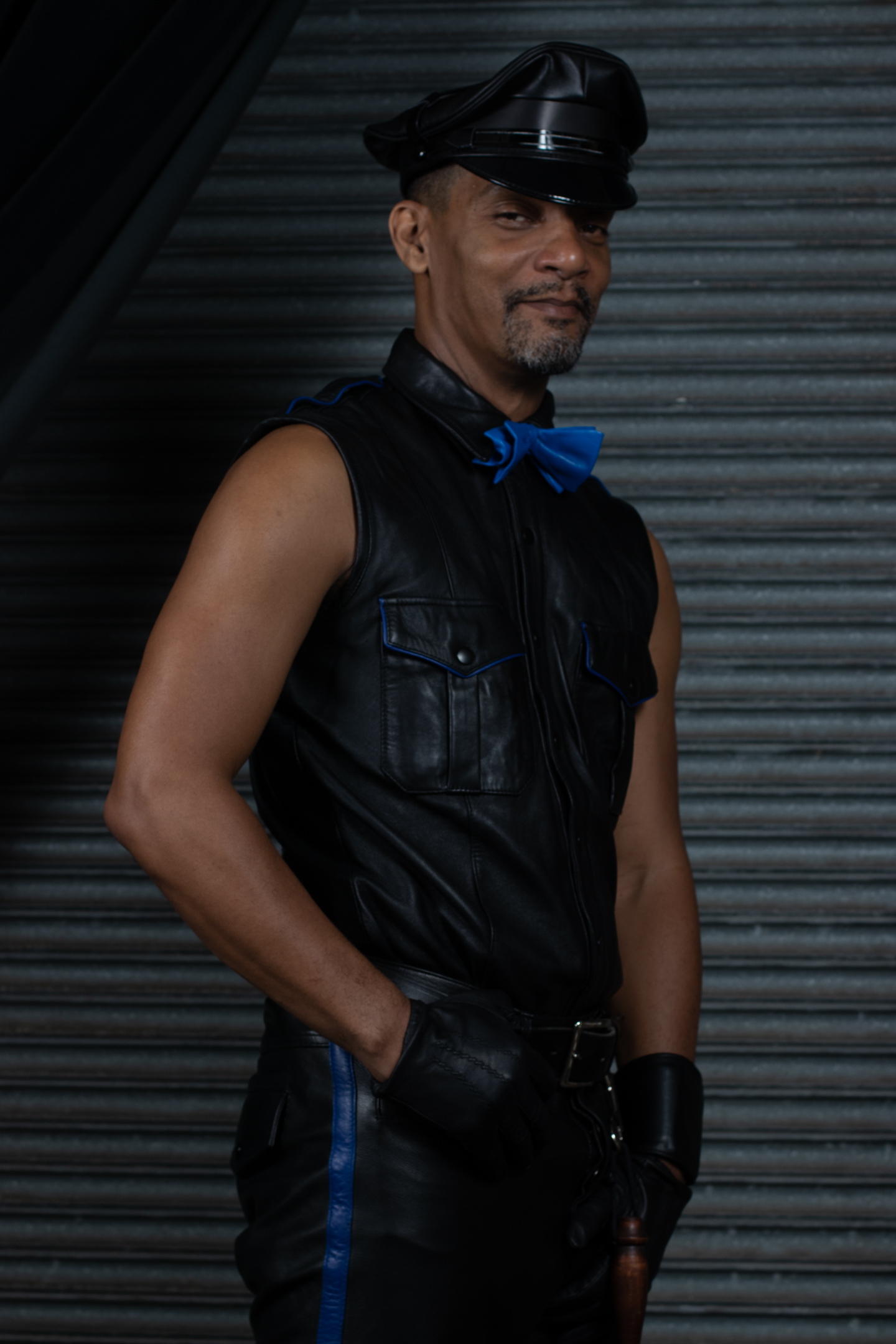 Elimination Onyx – Judge
 Elimination Onyx is a current resident of Fort Lauderdale, Florida.  Elimination was introduced to the Leather lifestyle while a resident of Baltimore, MD at the Baltimore Eagle. His love of leather has grown over the twenty years as he has been in and out of the leather and kink lifestyle.  Elimination identifies as a Pansexual and Dominant Top.
Elimination is one of the founders of the ONYX Deep South Chapter, and former President. He has participated various kink demonstrations around Fort Lauderdale since 2016. He works to ensure safe spaces are available  for educational and empowerment activities for people of color in the  leather community. His goal is to provide a kinky experience for anyone who is willing to learn and open to the experience. Leather and Kink should know NO LIMITS! Elimination's kinks are: impact, wax, toy, WS, CBT, Sensory, and mummification play.
In October 2018, Elimination won the title of Mr. Ramrod 2018 and was honored and humbled to serve the Leather community in South Florida and placed in the top 20 at IML 2019 in Chicago.
Demarcus Austin – Judges Boy
Mr. Atlanta Eagle – contestant in waiting.
Mama's Carl Junior
Mama's Family Member 2021
The Mr. Eagle Wilton Manors Cory David, Steering committee member and volunteer 2020-present
Mama's Helping Hands Foundation, volunteer 2020 – present
MHH Foundation Board Nomination 2022
Demarcus has been leader and a driving force in the Atlanta Leather and LGBTQ+ community, and LGBTQQIAAP community.  His high standards and expectations for anyone that runs for leather title are evident in his work. Demarcus is running for Mr. Eagle Atlanta 2022.  Demarcus has had 10 fundraisers while a contestant in waiting for Mr. Eagle Atlanta.
His philanthropic efforts range from events for Boys and Girls Club of America, Piedmont Park to For the Kids and preservation of our leather community heritage, himself being part of the Leather Community since 2007.
His attraction to the Leather Community was the love and brotherhood for each other and community.  It may have started much earlier than he even thought, his first pair of leather pants and biker vest, belonged to his father, and his before him, and he continues to wear often.
If awarded the honor of Mr. Atlanta Eagle, his platform will continue to focus on healthy sexual expression in mind, body and spirit, knowing the value of mental wellness. Also, ensuring acceptance of our trans family, no matter how you identify and anyone suffering from body dysmorphia.
Demarcus says, "It is an honor and privelage to be part of Fort Lauderdale community for this event,  welcoming the 2nd Mr. Eagle WM 2022 and honoring my friend at his step down, for his work as the Inaugural Mr. Eagle WM Cory David.  Finally thank you to the Fort Lauderdale community and Eagle WM, for always welcoming me, that's why I call this my second home. Fort Lauderdale is truly a unique place of acceptance, love , and community.  I love this 2nd home and stand by all that is inclusive.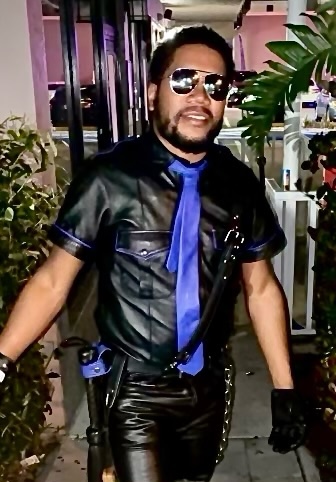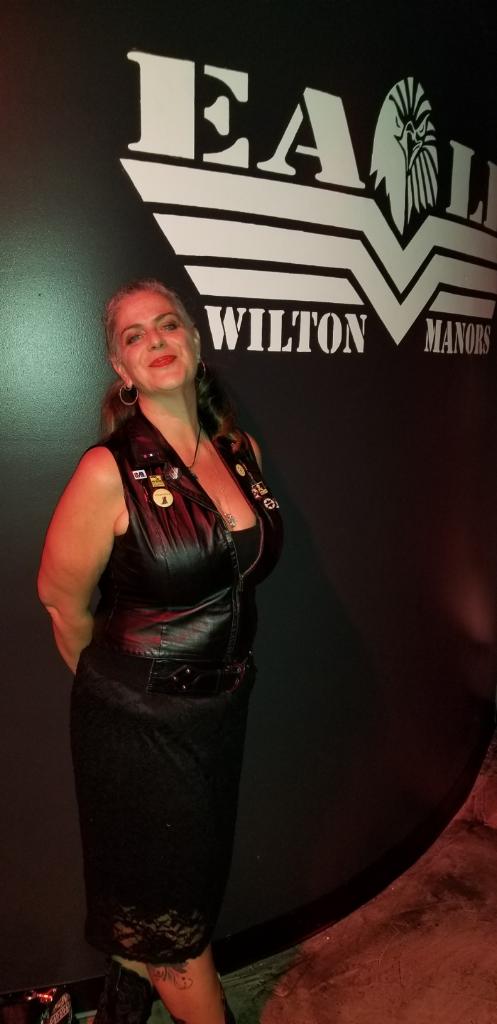 MS KITTY – Co-Tally Master
Ms Kitty's Leather Story began in Detroit in 1998. The experience continued with three very formative years in Dallas, with NLA and Inquisition. They have since taught, organized, performed,  fucked and played at leather bars and events big and small, all over the country.  Today,  they organize the Florida Fetish Rendezvous, dedicated to creating spaces for QTPOC and Friends to Connect, Play and Learn. FFR produces the FFR Dungeon and Adult Swim area at TransPride/Pride Ft Lauderdale on the Beach and the FFR Cake SPLOSH and Mr. Florida Rubber Latex FUNdraising Event.
Steven Evans – Co-Tally Master
Steven is from a small town in Kentucky –  Versailles (pronounced Ver-sales)!  He is the proud owner of OutClique magazine and a 17 and ½ year old dachshund.  He has been in South Florida since 2019.  He enjoys coming to the Eagle, other clubs around town, and the many arts opportunities in the area.  The beach is also one of his favorite places to go.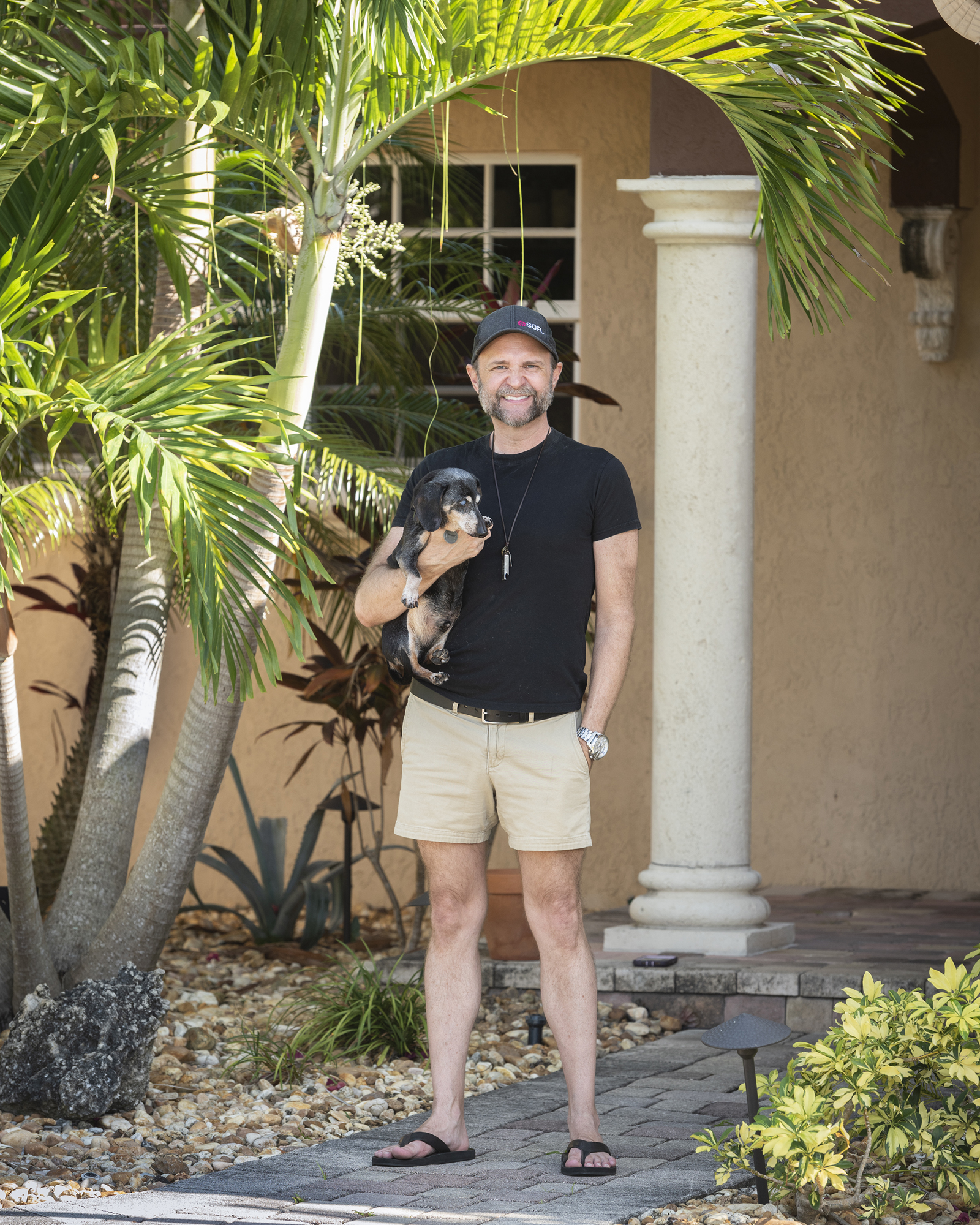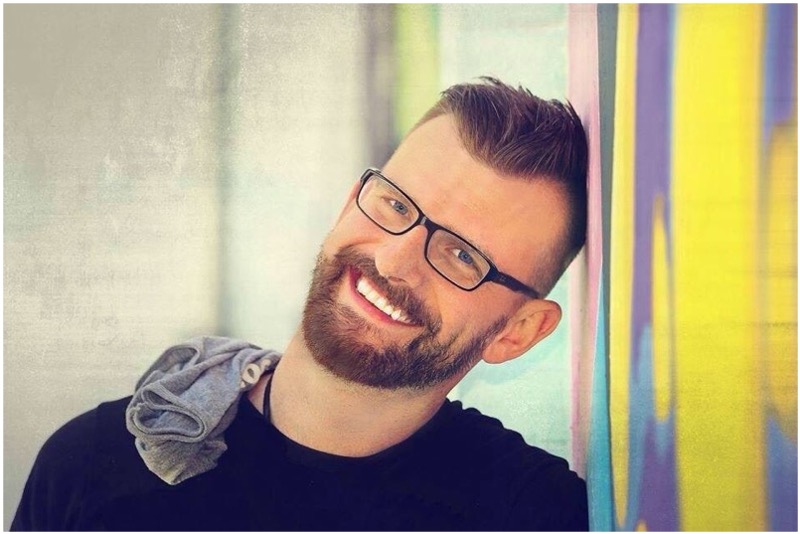 David Deblase – Den Daddy
Mr. Maryland Leather 2014,
Mama's Bawlmer Boh
Originally from Baltimore he has worked for Baltimore County Crissis
Center AIDS Healthcare Foundation and Event Producer for AIDS Walk.